Collection:

The Intrinsic Way

 
Intrinsic combines beautiful design with positivity to create inspiring stationery, gifts and homewares that make a difference in people's lives.
Discover Intrinsic's colourful collection of inspirational journals, notebooks, scarves, jewellery, hand creams, greeting cards, clutches, purses, pens, bracelets, travel cups, quote books, diaries, calendars, stationery, homewares & travel accessories - the perfect gift idea! Designed in South Australia with motivational messages by Adèle Basheer to uplift your life.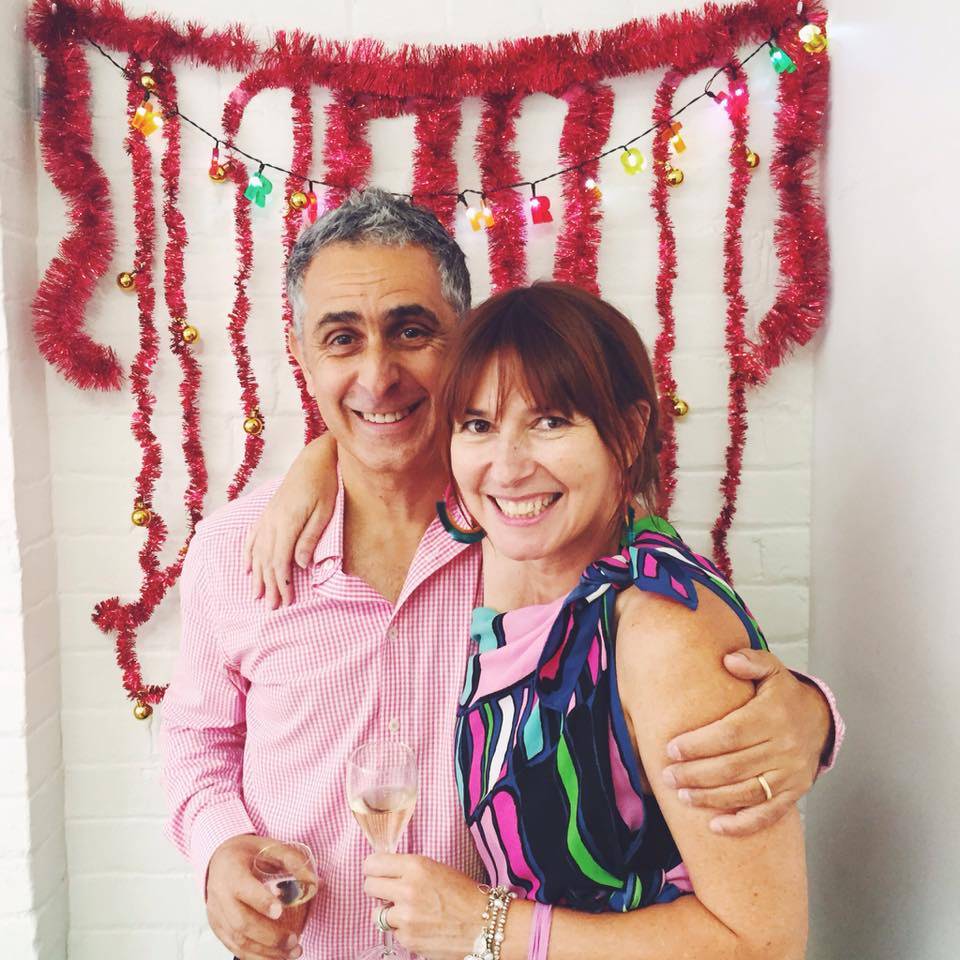 ---
Intrinsic is the love child of founders Adèle and Jamie Basheer, who began the South Australian business as a team of two in 1996. In search of a more meaningful approach to life and business, the soulmates sat down at their weathered kitchen table with $30 worth of recycled cardboard, a handful of quotes and a simple vision; to make a positive difference in the world.
Since then, it's been one big-hearted journey to create a much loved and successful brand overflowing in a rainbow of rich colour, lush patterns and soulful spirit.
---
Adèle Basheer
She's our leading lady, a dreamer and philosopher, an inspiring wordsmith. She is Adèle Basheer, a woman with a lot to contribute.
Adèle has a unique ability of expressing messages in an authentic and compassionate way, touching a chord with people from all walks of life. Whether it be comfort, hope, resilience or joy, her words stir a deeply-held emotion within.
More than the words on a page, Adèle is a natural leader and has a way of weaving her magic into the lives of those who cross her path. From speaking engagements, to connecting with customers at trade shows, or sparking conversation with strangers in stores, we love seeing how Adèle so naturally connects with others and has them discovering their true passions and innermost essence.
The nature of Adèle's challenging childhood combined with her dynamic and driven personality, propelled her to follow the positive and proactive life she leads today. For Adèle, life is all about showing up: "You may not know where to begin or where it will lead you, but as long as you show up, you are half way there."
---
Intrinsic's collections
Here at Intrinsic, we love nothing more than to create beautiful products that spark inspiration and infuse your soul with positivity, making you glow from the inside out.
From our light-filled laneway studio in the heart of Adelaide, our team of creatives dream up the inspiring products and vibrant designs. Each piece carries Adèle's meaningful quotes set inside Intrinsic's signature look frame, all aimed at bringing hope, happiness and inspiration to the world.
Intrinsic's range has expanded from greeting cards to include stationery, journals, 2019 diaries, planners, calendars, travel accessories, clutches, purses, candles, essential oils, quote books and now homewares - all designed to bring light to your life.
Whether you're celebrating life's special occasions, travelling the globe, keeping track of your daily magic moments, or bringing your own dreams to life, Intrinsic is humbled to be part of your world.
---
Sending you love, light and magic…